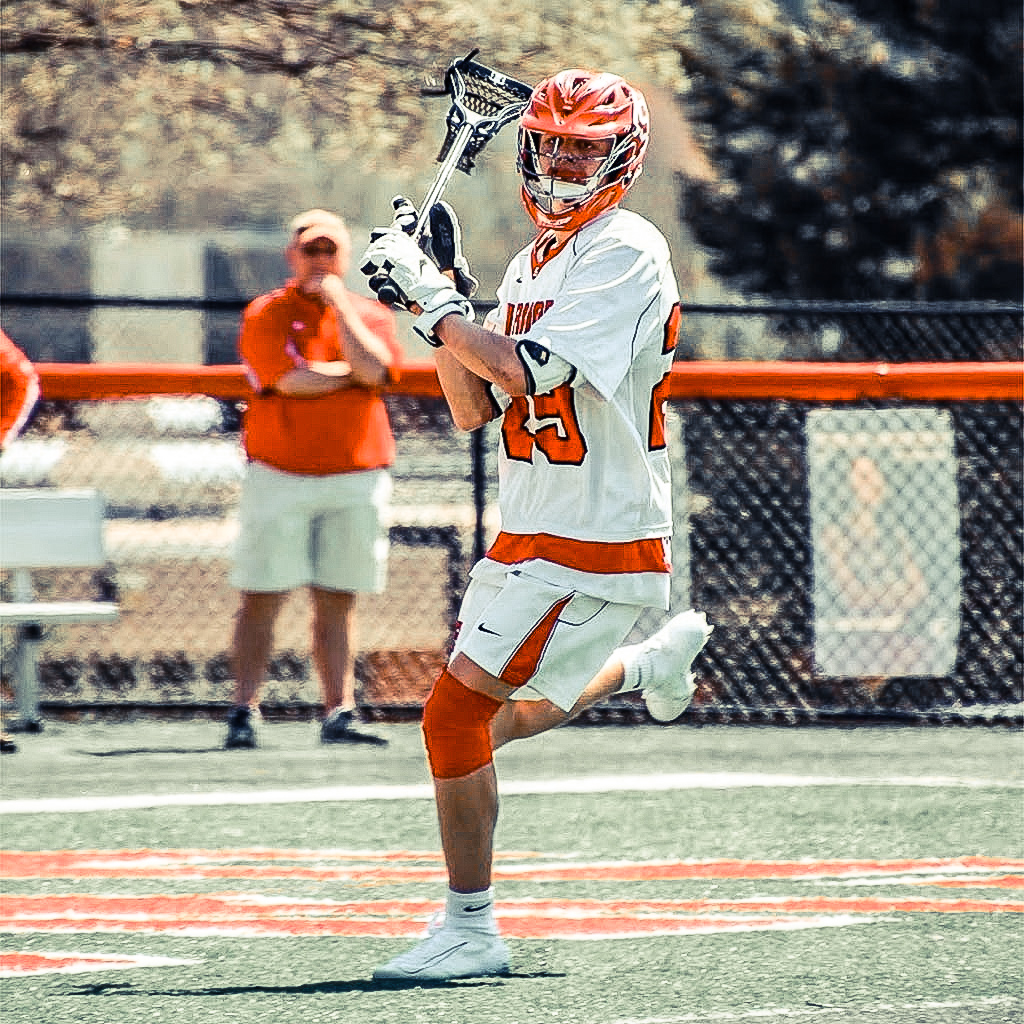 Follow Team 91 Maryland on Instagram and Twitter. 
Gavin Held has always had an eye on the medical field, but he knew that he had to straddle a fine line that wouldn't have him in school for nearly a decade.
"I didn't want to be a doctor because I didn't want to go to school that long," Held said. "I'm interested in being a nurse practitioner or a physician's assistant. I did a job shadow with a local PA at a family pediatrician at WellSpan York Hospital, and I really liked it a lot."
Held went into his final summer of club lacrosse uncommitted, but he at least knew what he wanted to do. He had a bevy of attractive options, but when Cleveland State presented him the opportunity to play Division I lacrosse in a city with plenty of medical choices, he couldn't pass it up.
"One of the things that I liked was that Cleveland has the Mayo Clinic and the Cleveland Clinic, and Kent State has a really good hospital, so I just saw a ton of opportunities for internships and a lot of jobs after college," Held said.
That, combined with a newer Division I program on the rise, made the Vikings the perfect fit for the Team 91 Maryland and Susquehannock (Pa.) attackman. A 6-2 sniper who also runs cross country and plays basketball, Held parlayed a big-time summer into a future with the Vikings, one that he's incredibly excited to start.
"It came down to the location and the school itself and I loved it when I visited, especially being in the city and around the water," Held said. "They have a big basketball team, too, which is cool, and (Vikings head) Coach (Andy) German is a relaxed and chill guy. There's a new culture and identity with a new program that's cool to have."
German, who was elevated to interim head coach after former CSU head coach Dylan Sheridan left for Ohio State, first took notice of Held after the latter lit up the Baltimore Summer Kick-Off. The two hit it off immediately, and before long enough, Held was Cleveland-bound.
"I always think it's cool to be in that class that sets the new tone and identity for our team, and it's the best of both worlds in Cleveland," Held said. "Coach German has been such a mentor for me and I'm stoked for him to be the head coach. I also chose the school because of the medical opportunities. I do really well in school and you really have to work hard to play Division I lacrosse and be in my major, and I'm looking forward to it."
Held, who buried a whopping 76 goals to go with 30 assists last spring for Susquehannock, has seen his game evolve in recent years. He's a deadly outside shooter, but he's worked hard to improve in other areas, and he's done a ton of that under Team 91 Maryland head coach Brent Johnson.
"Brent and I go back to my eighth grader when I started with him, and then again when I came back to 91," Held said. "He's like my second dad. He's been with me since the beginning, always pushing me and always being positive to get me to the next step to where I want to be in life and lacrosse. It's been cool to be on that journey with him and see where the end result is."
Johnson has been at the forefront of Held's development as a player and person for those five years, and it's no surprise that he's incredibly high on his pupil's odds of succeeding on and off the field at Cleveland State.
"I have been lucky enough to coach Gavin since he was in sixth grade, and all he has done is impress me at every turn," Johnson said. "He is a relentless, hard-working young man. His attention to detail and attitude has always set him apart. He is one of the smoothest players with the ball in his stick. He always has his head up & looking to set up his teammates.
"He is very talented off-ball, and always knows where to be in the flow of the offense," Johnson added. "Gavin also has some of the softest hands I have ever seen in my 25+ yrs of coaching lacrosse. Gavin is a class act on & off the field and his future is very bright."
TEAM 91 MARYLAND 2020 COMMITS
(Click here for all program commits)
Brayden Franey, goalie, Glenelg Country – Elizabethtown (Commitment story)
Gavin Held, attack, Susquehannock (Pa.) – Cleveland State
Tommy Martinson, defense, Gilman – Harvard (Commitment story)
Joey Masson, defense, Urbana – Lenoir-Rhyne (Commitment story)