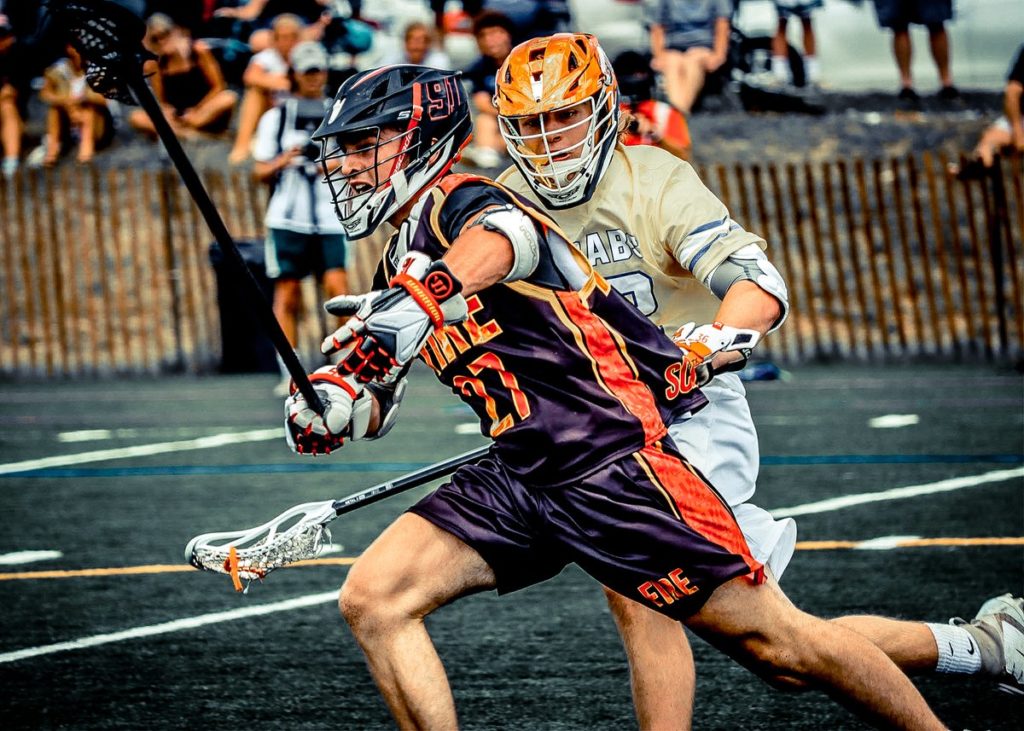 Will Schaller found himself as an open book on Aug. 31.
The Team 91 Maryland 2022 Fire and Hill School (Pa.) standout LSM knew to expect a lot of attention from college coaches the following day. Sept. 1 marked the first day that non-service academy Division I schools could reach out to the junior class, and Schaller's body of work over the past few years and especially this summer had him in a place where he'd be a hot commodity.
Despite that and maybe because of that, Schaller didn't have any favorites going into the process.
"I didn't really have a dream school growing up," he admitted.
As expected, Schaller's phone erupted with text messages, emails and phone calls on Sept. 1. Just about every top school contacted him to gauge his interest, and initially, he wasn't sure about checking out hometown school Maryland.
"I'd been there for a play day with Team 91 and a prospect day and it was great. Growing up around here, though, and being a Maryland guy, I was a little hesitant to check it out," Schaller said.
Staying Home
That indecisiveness turned around in a hurry. Interactions with the Terps' coaching staff pushed him to consider Maryland more and more, and he spoke to a handful of Maryland alums now plying their trade in the pros who had nothing but good things to say about the program. The combination of the academics that he sought and the elite level of lacrosse continued to pull away at him, too.
"Maryland's got a reputation for being a strong academic institution and its academic support system as a state school is far greater than that of private institutions'," Schaller said. "They're getting kids from different socioeconomic backgrounds and being proactive about finding them situations to make the students the best students and people that they can be."
Ultimately, Maryland's total package won him over. He's the third Team 91 Fire player to commit after Haydn Sommer (Culver, Ind. / Army) and Jake Bair (St. Paul's / Marquette) to commit, and he's the first player in Team 91 Maryland history to choose the Terps. Ranked as the No. 5 player in the country in Inside Lacrosse's recent rankings and at No. 20 in the NLF's May rankings, Schaller undoubtedly ranks among the nation's elite. He projects to be a gamechanger for John Tillman and his staff.
"My decision was really hard," Schaller said. "It was less about why the other schools weren't good and more about why Maryland stood out. I just had a gut feeling. You can't deny that feeling when you get it. It just felt like home and like family right away."
Tillman and the Terps are a Final Four mainstay, perennially ranking among college lacrosse's elite. It wasn't a surprise that they wanted Schaller so badly, but they needed to fend off a loaded field of other suitors. Schaller totally bought into the Maryland Be The Best mindset and everything that came with it.
"It's a culture of competition and being the best in everything that you can do," Schaller said. "Other schools can say it, but if you talk to any player or alum, those guys are great people. The athletic prowess at Maryland is second to none. Whether it's on the field or with their work and academics, they take it extremely seriously. I liked that a lot."
Standout Summer 
Schaller wasted no time this summer in putting the lacrosse world on notice that he was among the elite prospects in the country. A dominant performance in a summer-opening game against the Crabs got people talking, and he was consistently outstanding throughout the summer. A mean, nasty lefty LSM with a penchant for making plays all over the field, there aren't many – if any – more disruptive defenders in the country.
"I gained a lot of momentum going into the summer. I was absolutely psyched to start playing and I was mentally dialed in," Schaller said. "I tried to look at everything as one big game and it helped me keep going and competing. I just wanted to make everyone around me better so we could ultimately win."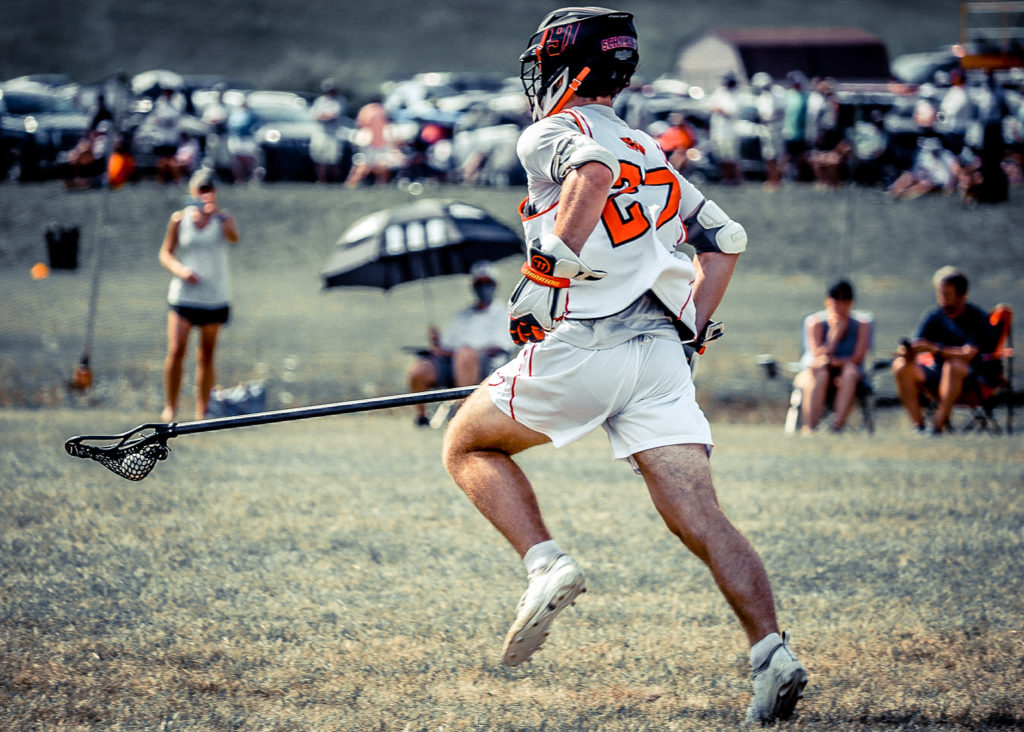 That wasn't lost on Fire coach Mark Millon. The Hall of Famer saw something different from Schaller coming into the summer, and he knew that Schaller was primed for a breakout summer. Even this, though, was particularly impressive.
"Will was on quite a few schools' radars coming into the summer, but he vaulted himself in the conversation as not only one of the best poles, but one of the best players in the country regardless of position," Millon said. "He was so impactful all over the field, whether it was taking the ball away, blanketing some of the best scorers in the country or starting transition. More importantly, Will is an unbelievable person and leader. He's been with us since the start and it's been an absolute joy to watch him develop into such a great player and even better person. I can't wait to see what he has in store as a Terp."
Based on his track record, there's a whole lot in store for Schaller in College Park.
Team 91 Maryland 2022 Fire Commitments
(Click here for all commitments)
Jake Bair, midfield, St. Paul's / Marquette
Will Schaller, LSM, Hill School (Pa.) / Maryland
Haydn Sommer, attack, Culver (Ind.) / Army